Our Office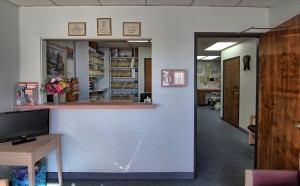 We are conveniently located in Huntington Beach, at the intersection of Atlanta & Magnolia, in the Vons Market Center, next to Wells Fargo Bank and Del Taco.
Our friendly and competent staff is dedicated to patient comfort and quality of care. We provide the best and latest in dental technology and treatment options.
We have a full service office and provide gentle, family oriented dental care to the adults and children, but when necessary we we work with several specialists in Periodontics (gum diseases), Implant dentistry, Oral Surgery, Endodontics, and other specialists.
Of course, we utilize the best equipment sterilization techniques available to dentists, and provide treatment for all phases of general dentistry and cosmetic dentistry, but we emphasize comprehensive quality care, preventive dentistry, and to provide choices when alternate treatments are available. We look forward to welcoming you to our dental family!
We put the patient first when it comes to final treatment decisions.
Cosmetic Dentistry Experts
We offer the most advanced technology in cosmetic dentistry. In-Office Power Teeth Whitening, Porcelain Veneers and Full Porcelain crowns are some examples of how we re-design our patients' smiles. We area general dental office and can offer treatment in all phases of dentistry: cleanings, fillings, crowns, root canals, braces, gum treatments, extractions, dentures, adults, children, and cosmetic dentistry.
Patient Comfort
At Dr. Baldwin's office, it is our goal to provide comprehensive dental care with special attention given to individual needs. It's common for patients to experience varying degrees of apprehension when visiting the dentist. This is why we take extra care to be sensitive to your needs and the needs of your family, have nitrous oxide (twilight sleep, or laughing gas) available for those who need a little extra. We believe that the patient is more important than the dental office.